Anxiety and Depression
5 Natural Cure For Anxiety You Should Try. – Authority Psychology
5 Natural Cure For Anxiety Without Medication
At one time or another in our lives, we all have experienced some form of anxiety. It might come as anxiety about a job interview or a first date. However, for folks with an anxiety disorder, this feeling might lead to distress and interfere with their ability to live a normal life.
Mindfulness
According to researchers at the University of Waterloo in Ontario, ten minutes of performing mindful meditation can diminish repetitive thoughts and mind wandering in people with anxiety.
Researchers defined as "paying attention on purpose, at the moment, and without any judgement," According to a recent study, published in Consciousness and Cognition, 82 participants with anxiety were required to complete a computer task while being interrupted periodically. This was done to gauge the likelihood of mind wandering. The participants were divided into two groups. The control group was asked to listen to an audio story, while the experimental group engaged in a short meditation exercise before being reevaluated.
 The result showed that mindfulness practice prevents mind wandering in people with anxiety, and reduces the disruption during "off-task" episodes. Mind wandering in itself is not a bad thing, however for folks with anxiety, this can have a negative effect on their ability to learn, to complete tasks, or even function.
Chew Gum
Chewing on a piece of gum have been proven to reduce anxiety and stress levels almost immediately. However, it comes with a long-term effect.
For instance, a 2011 review found that individuals who chewed gum twice daily for two weeks, would rate their anxiety as significantly less than those who don't. Also, other researchers discovered that chewing gum during memory-related tasks led to quicker reaction times and increases focus.
Bottom line, chewing gum could act as a buffer for anxious people's struggle with repetitive thoughts.
Drink Tea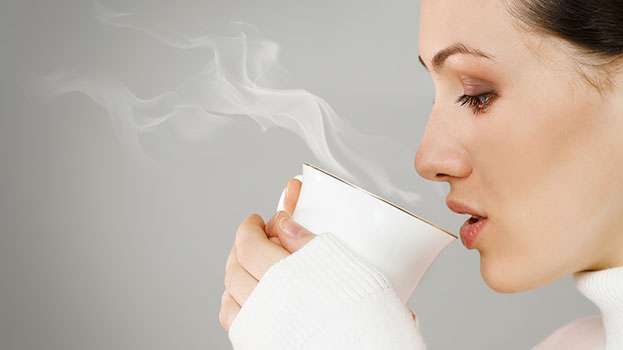 Drinking herbal tea, kava tea to be more specific, has been shown to have a significant effect on the brain chemistry. It functions in a similar way as anti-anxiety drugs. The tea, which is derived from kava root, has been publicized for helping anxious people stay relaxed and release their fears.
Share This Page
Warning
: Undefined variable $args in
/homepages/30/d175952144/htdocs/wp-recoveringself2/wordpress/wp-content/themes/volt/functions.php
on line
478